Boats and Yachts
• No Hull Coverage

P & I (Liability, Defense & Indemnity)
• Up to $1,000,000
• $997,100 Fuel Spill Liability
• Medical Payments
• Uninsured Boater Coverage

Emergency Services
• Salvage and Wreck Removal
• 24/7 Dispatch of Resources

Premium Discounts
• Multiple Policies
• Approved Boating Safety Courses

24/7 Claims Service
• Provided by Boating Experts
• Services of BoatUS Catastrophe Team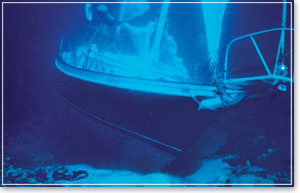 For prospects looking for lowest cost and willing to accept less coverage, the Liability Only option on our Boat Policy provides essential coverages for owners without the need for hull coverage. Available for vessels with no lien holder, this policy covers liability for third-party property damage or bodily injury, Medical Payments, Fuel Spill Liability and Uninsured Boaters. While your client pays the costs to repair or replace their boat, these coverages protect their assets and guests.
This policy also covers Salvage and Wreck Removal and offers the services of an experienced claims team of boating experts 24/7. Premium discounts are available for multiple policies and for completion of approved safety courses.
When full coverage insurance isn't necessary for your client, the Liability Only option is the right alternative.
* Not available for all Yachts